We recognize that all our young patients are unique and deserve to receive dental care that reflects their individual needs. Our experienced and talented dental team is committed to working with you and your child to create a comfortable, stress-free, and rewarding dental experience every time you visit our practice.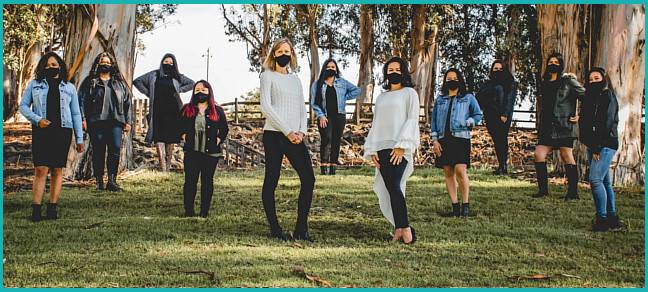 We are pleased to welcome you and your family, and we look forward to working with you.
---
Lisa
Registered Dental Assistant
Lisa was born in Vallejo, but raised in Fairfield, where she resides with her family and daughter Cadence.
As a child, Lisa was always drawn to children. She initially wanted to be either a pediatrician or a pediatric nurse practitioner. At the age of nine, she suffered her own traumatic dental injury. After that, she realized that she wanted to work in the dental field. Lisa graduated with a certification in dental assisting in May 2010. In August 2010, she passed the written and the practical dental exams to become a registered dental assistant.
In her spare time, you can find Lisa doing her favorite pastimes of eating, going to Chuck E. Cheese, or playing "I Spy" at the park (all with her daughter of course!).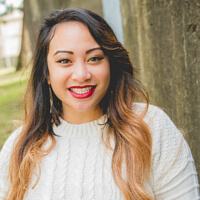 Grace
Receptionist and Insurance Specialist
Grace was born in Oakland, but raised in Antioch as well as American Canyon, where she currently lives. She graduated with an associate's in natural science and mathematics at Napa Valley College and holds a certificate in pharmacy technology.
During her free time, Grace enjoys going to concerts, hiking, and watching Warrior games, especially when it's bobble-head night.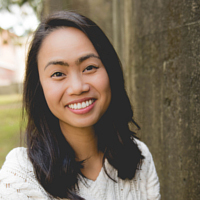 Bea
Dental Assistant
Bea was born in Daly City, raised in Vallejo, and currently resides in American Canyon. She graduated from the University of San Francisco with a bachelor's degree in biology.
In her free time, she likes to play volleyball, watch movies, and hang out with her Chorkie dog named Pudgy.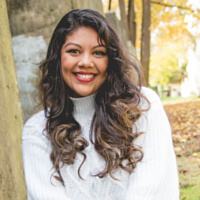 Lucia
Dental Assistant
Lucia is an American Canyon native! She has lived here practically her whole life and attended Vintage High School in Napa. She has always had a fascination with teeth. In tenth grade, she realized she wanted to be in the dental field. She has a silly personality and truly enjoys working with children.
Lucia has been a Disney fan ever since she was a little girl. She never gets tired of going to Disneyland. Her favorite characters are Princess Ariel and Eeyore!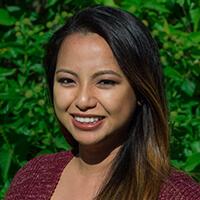 Maria Pamela
Receptionist and Insurance Specialist
Pamela was born in the Philippines and raised in Waukegan, Illinois. She currently resides in American Canyon. Pamela graduated with an associate's degree in medical office at Pensacola Christian College.
Pamela loves succulents and Mexican food, especially tacos! In her free time, she enjoys to spend time with her family, shopping, sewing, and cooking.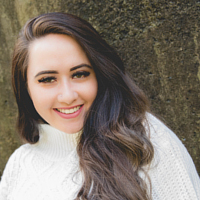 Anna
Dental Assistant
Anna is an Idaho native and recently moved to American Canyon. She graduated from North Idaho College in 2016 with an AA in general studies. She has always been fascinated with the dental field and realized early on that this was the career path for her. Shortly after graduating from college, she went to dental assisting school and has been working in pediatrics for several years.
In her spare time, she loves to go sightseeing, try new restaurants, and take advantage of what the Bay Area has to offer!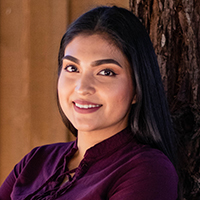 Karen Jessica
Dental Assistant
Karen was born and raised in Mexico. She moved to Napa at the age of 14 and graduated from Napa High School. Karen Jessica was taking classes in Napa Valley College while attending high school to learn English faster; after graduating, she continued with her education at NVC.
Karen Jessica has two daughters: Zoey and Allison. In her spare time, she likes to go hiking and challenge herself doing Spartan races. Karen Jessica is planning to be a dental hygienist in the future.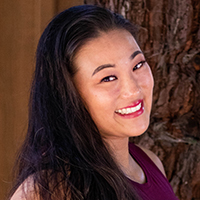 Brittany
Dental Assistant
Brittany is Bay Area born and bred. She graduated from Carrington College in 2018 with a certificate in dental assisting and joined our team in 2019. She loves creating a fun experience for kids in an environment that can sometimes be scary.
Brittany has a toddler and two Jack Russell Terrier dogs. She's been to Disneyland more times than she can count ... sometimes just for the special event food! Brittany has also spent time studying Shaolin Kung Fu, Judo, and kickboxing.