We recognize that all our young patients are unique and deserve to receive dental care that reflects their individual needs. Our experienced and talented dental team is committed to working with you and your child to create a comfortable, stress-free, and rewarding dental experience every time you visit our practice.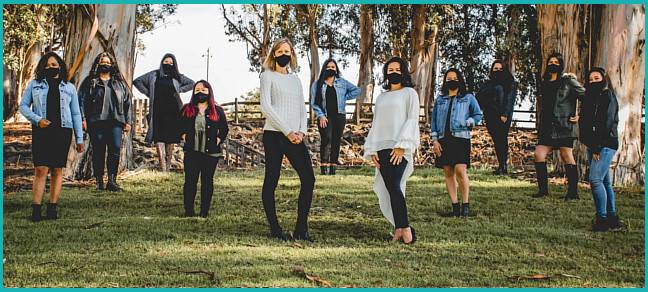 We are pleased to welcome you and your family, and we look forward to working with you.
---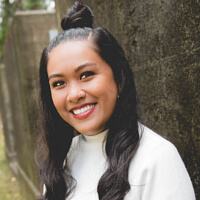 Jannea Espina
Receptionist and Insurance Specialist
Jannea was born and raised in Vallejo and Fairfield. She's a Rodriguez High School graduate and has been in customer service ever since. Outside of being a receptionist, she is involved in her church community and serves at her local church's youth group. One day she plans on going to bible college to further study the Word so she can serve the church and her future family (Jannea's dream is to be a wife and mom one day) as best as possible.In her spare time, you'll most likely find Jannea listening to music, doing arts & crafts or watching all the movies and best shows on Netflix!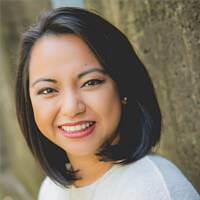 Maria Pamela
Receptionist and Insurance Specialist
Pamela was born in the Philippines and raised in Waukegan, Illinois. She currently resides in American Canyon. Pamela graduated with an associate's degree in medical office at Pensacola Christian College.
Pamela loves succulents and Mexican food, especially tacos! In her free time, she enjoys to spend time with her family, shopping, sewing, and cooking.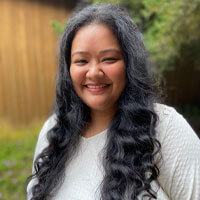 Geselle Martinez
Front Desk
Geselle was born and raised in Vallejo. She graduated from Napa Valley College with an Associate's degree in Business Administration, and she is currently attending San Francisco State University. She is family-oriented and loves to work with kids.
Geselle has been a Disney fan since she was in elementary school. She often goes to Disneyland throughout the year and loves to attend special events that are held there. Geselle has a cat named Luna and a husky named Lucky who she likes to take on walks. In her free time, she likes to watch shows on Disney+ and Netflix. Geselle also loves to travel--in fact, she has been to the Philippines, Washington, Florida, Germany, Canada, and Italy. She is hoping to visit even more parts of the United States and other countries.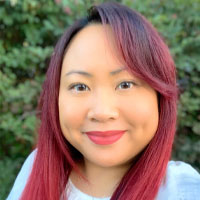 Vilma Demerin
Front Desk
I was born and raised in the suburbs of Chicago, Illinois. After graduating high school, I received my CNA certificate and worked as a Care Manager in an Assisted Living home. I then moved on into the hospitality industry where I gained many years of experience in customer service. I have always had a passion for helping others.
I am married and have a son. I enjoy spending time with them by watching movies and trying out new restaurants. I also enjoy cooking up a feast while listening to my favorite songs. I am a big fan of Zumba. Hiking is my favorite because I can exercise while I enjoy the beautiful views in California.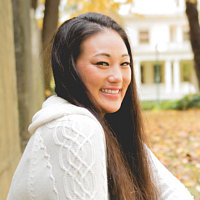 Brittany Gunter
Dental Assistant
Brittany is Bay Area born and bred. She graduated from Carrington College in 2018 with a certificate in dental assisting and joined our team in 2019. She loves creating a fun experience for kids in an environment that can sometimes be scary.
Brittany has a toddler and two Jack Russell Terrier dogs. She's been to Disneyland more times than she can count ... sometimes just for the special event food! Brittany has also spent time studying Shaolin Kung Fu, Judo, and kickboxing.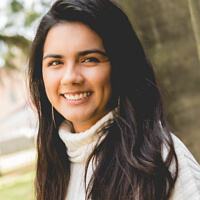 Karla Ramos
Registered Dental Assistant (RDA)
I was raised in Mexico but was born in California. I went to Rodriguez High School, and graduated from Blake Austin College. I've always loved being around kids and love to play with my nieces and nephews. I love to travel, especially to Mexico when possible. I really enjoy listening to K-Pop and I LOVE the group BTS. During my free time like to watch BTS videos and stay updated on everything BTS.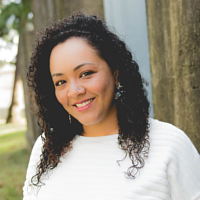 Aja Perryman
Registered Dental Assistant (RDA)
Aja was born and raised in Vallejo. She has been a dental assistant since 2011 and has been passionate about the dental field since high school. She feels oral health care is one of the first major keys to a healthy life. Aja is very passionate about being a patient advocate. She strives to change others outlooks about the dentist by calming dental fears, answering questions and creating a soothing as well as fun experience.
Aja has two boys: Jaylen and Julian. In her free time she likes to take her kids on fun adventures exploring new places and trying new food. She is a huge fan of Harry Potter and all things Disney! Aja also spends time singing Karoke and hiking with her significant other!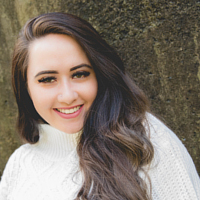 Anna Rodebaugh
Registered Dental Assistant (RDA)
Anna is an Idaho native and recently moved to American Canyon. She graduated from North Idaho College in 2016 with an AA in general studies. She has always been fascinated with the dental field and realized early on that this was the career path for her. Shortly after graduating from college, she went to dental assisting school and has been working in pediatrics for several years.
In her spare time, she loves to go sightseeing, try new restaurants, and take advantage of what the Bay Area has to offer!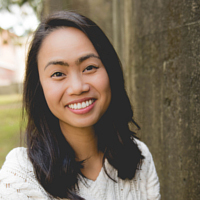 Beatrice Bautista
Registered Dental Assistant (RDA)
Bea was born in Daly City, raised in Vallejo, and currently resides in American Canyon. She graduated from the University of San Francisco with a bachelor's degree in biology.
In her free time, she likes to play volleyball, watch movies, and hang out with her Chorkie dog named Pudgy.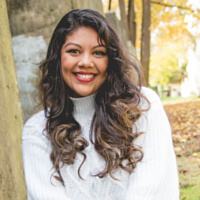 Lucia Aguayo
Registered Dental Assistant (RDA)
Lucia is an American Canyon native! She has lived here practically her whole life and attended Vintage High School in Napa. She has always had a fascination with teeth. In tenth grade, she realized she wanted to be in the dental field. She has a silly personality and truly enjoys working with children.
Lucia has been a Disney fan ever since she was a little girl. She never gets tired of going to Disneyland. Her favorite characters are Princess Ariel and Eeyore!